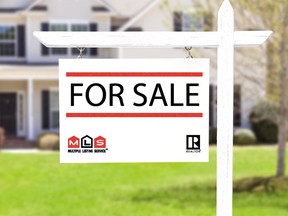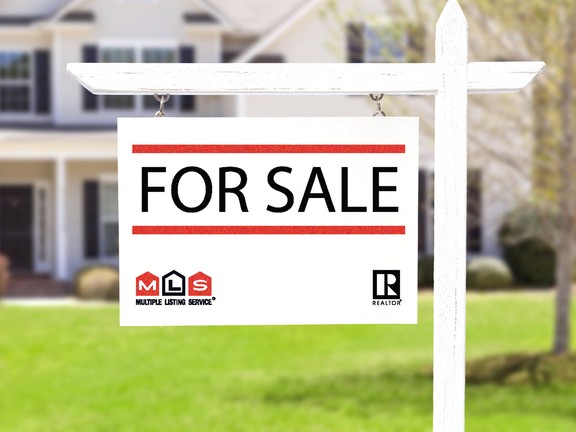 Article content
The market stats for July were released last week and it should come as no surprise that they are very poor.
Article content
Despite their best efforts, even TikTok realtors struggle to find anything they hope to cling to.
For the fourth month in a row, the Toronto housing market reported a dip in sales and lower average selling prices. Away from February's average selling price of $1,334,000, July fell a full 19% to $1,074,754, with sales nearly halving.
It's hard to rotate anything there.
While overall prices are still 1.2% higher than this month last year, for the first time since the slide began, the median sales price for a detached home in Toronto has fallen year-over-year.
Lest there be any confusion about what's behind this seemingly abrupt turnaround, it's neither a summer slowdown nor a return to pre-COVID market rhythms – it's interest rates.
Article content
And with all the signs that the Bank of Canada will continue to raise interest rates in an effort to curb rampant inflation, we can expect more of the same in the market in the coming months.
For all the talk of supply and demand, shifting buyer priorities, and goals for population growth and immigration, it turns out that the most obvious component of all was also the most influential.
Cheap money and inflated home values ​​enabled speculative and investment activity, and gave homebuyers a deeper pot with which to spend more than they would otherwise have spent. The ever-increasing prices have been proof that home ownership is not about owning a home for your family, it is also a smart investment and wealth building vehicle.
Article content
Of course, this only works if there is no impediment to the meteorite rise. Increasing incurring costs on depreciated assets properly inverts the value proposition.
Now that money is no longer free, one has to wonder what will happen next.
Some say the party is over and we are due to correct the '90s, others insist that we just need to allow the market time to deal with the new normal in borrowing costs. Prices are still in line with historical levels, after all, it's not at rock bottom as we've come to enjoy it.
Meanwhile, cries for help had already begun. There is much expectation that the government will step in and do away with stress testing, extend repayment periods, or introduce paid holidays. Forgetting, of course, is that the same government we are asking to save us has used every tool available to prop up our housing market through the pandemic, allowing this bubble to form in the first place.
Article content
TRREB wasted no time talking: "With significant increases in lending rates in such a short period, there has been a shift in consumer sentiment, not market fundamentals. The federal government has a responsibility not only to maintain confidence in the financial system, but also to instill confidence in homeowners. That they will be able to stay in their homes despite rising mortgage costs."
I'm not sure how anyone can honestly believe that market fundamentals haven't changed as if access to cheap capital wasn't the most important of the market fundamentals. Now that we've faced the affordability wall well and truly at a time when recession looms and unemployment is rising, suggesting that things will be better once consumer sentiment improves is a good posture.
The market will surely rebound in the fall – life goes on, rhythms return, conditions change, humans adapt. But anyone who thinks we've hit the bottom probably also has some magic pills to sell to you.